Radiance Hospital & Singla Mediclinic (owned by Dr. Rimmi Singla & Dr. Raman Singla) IVF Center in Mohali, Punjab most established IVF clinic & fertility program, Best IVF Doctors in INDIA because we have the highest success rates in Tri-city (Chandigarh, Panchkula, Mohali).
Our team is well-versed with the latest technology and modernized treatment strategies and procedures. We also house state of the art infrastructure to provide the utmost comfort to all patients.
The experts ensure that they get to the core of the problem and tailor a treatment plan based on the condition of the patient. We strive to give the patients the best and most effective treatments with the highest success rates always.
The team works round the clock, tirelessly to provide the best in class services to the patients. The center of excellence is open 24/7 with an expert in the unit all the time to serve an incoming patient.
Dr. Rimmy had set up IVF Centers in Mohali (Singla Mediclinic), a new Multi speciality hospital(Radiance Hospital) Exclusive boutique for IVF, ICSI & LAPAROSCOPIC Cancer Surgical centre.
Apart from executing advanced laparoscopic surgeries and handling high risk pregnancy cases, she is also an expert in various ART techniques including IVF, IUI, ICSI, donor egg /sperm, surrogacy .
One of her main areas of interest is PCOS (Polycystic Ovarian Syndrome). A Specialized PCOS clinic has been set up in Mohali, where she gives specialized and holistic treatment to PCOS patients. The clinic offers integrative medical care with Gynecologist, Counselor, dietician, Yoga specialist and the new PCOS Diary has been designed to help women cope and manage PCOS in the long run.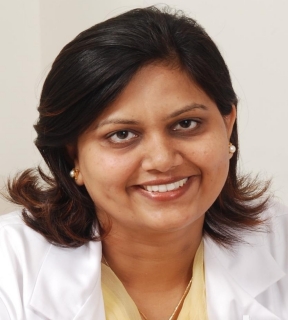 Dr. Rimmy Singla
Director, Radiance Hospital,
Laparoscopic Gynaecologist,
IVF & Infertility Specialist