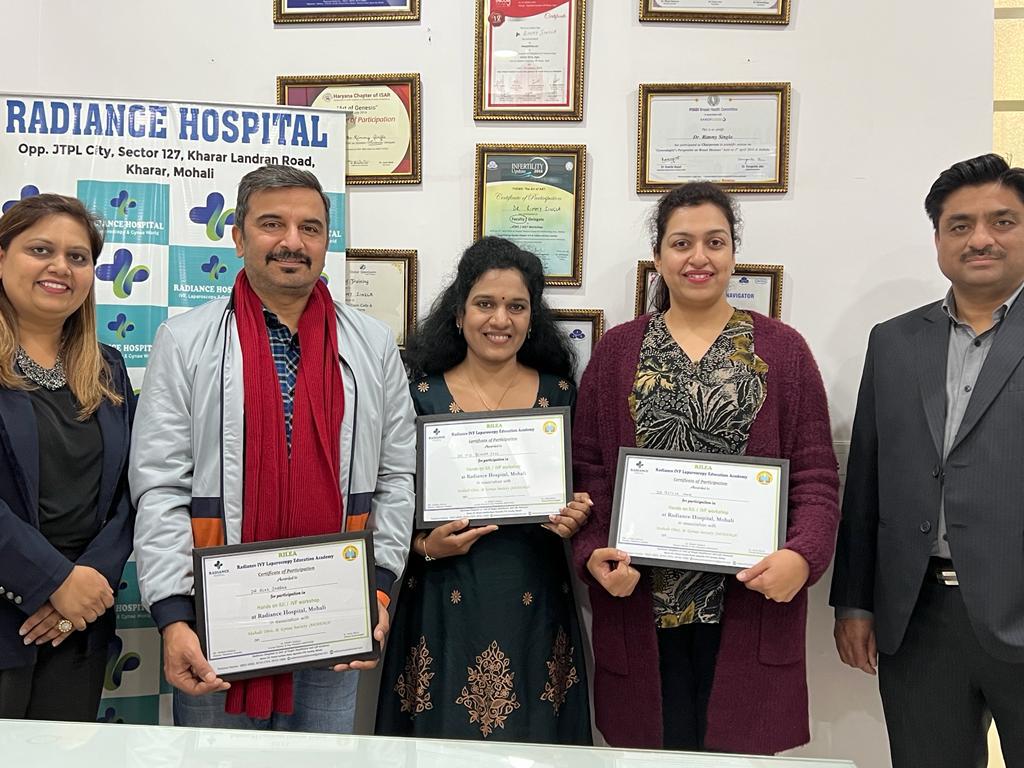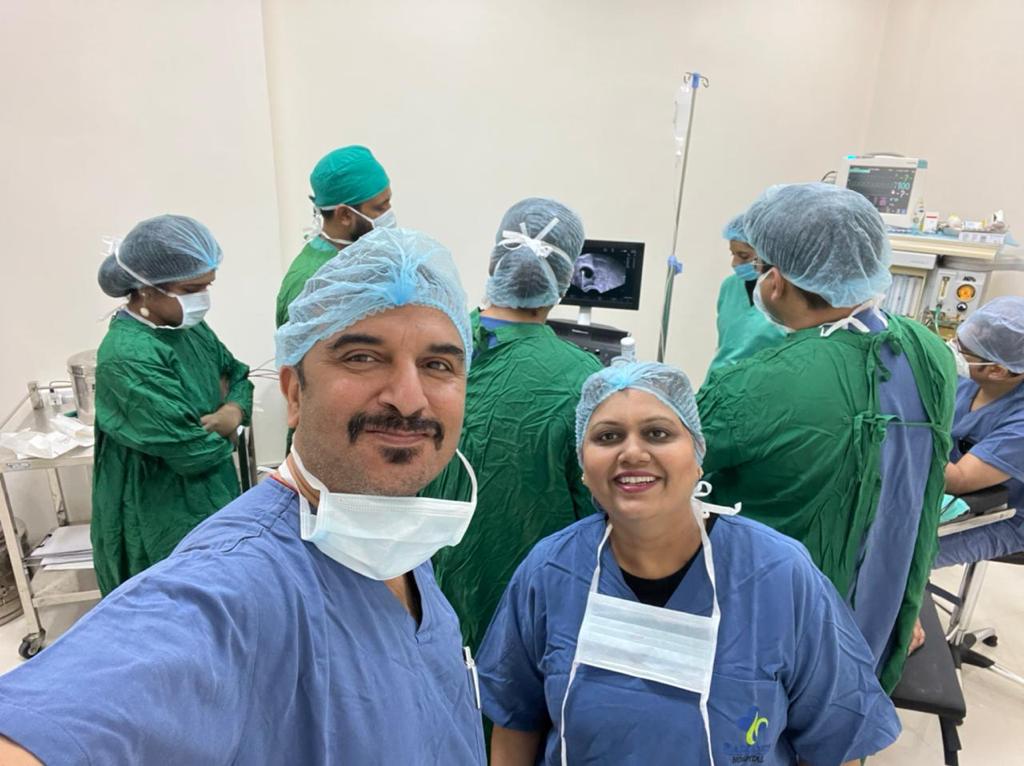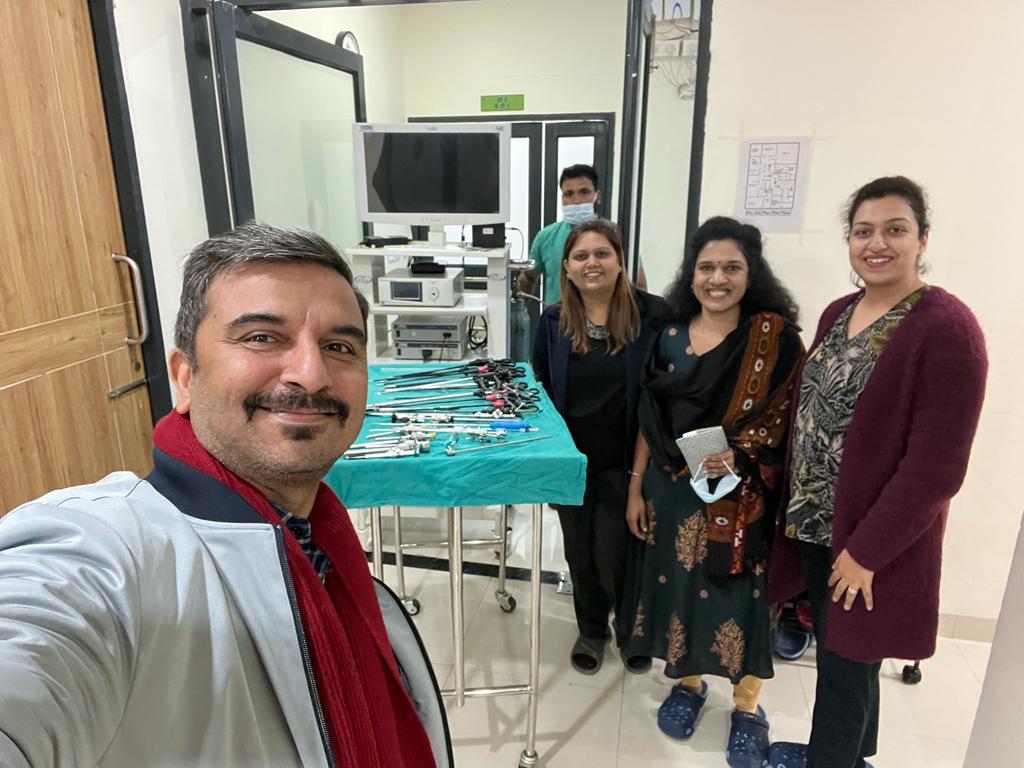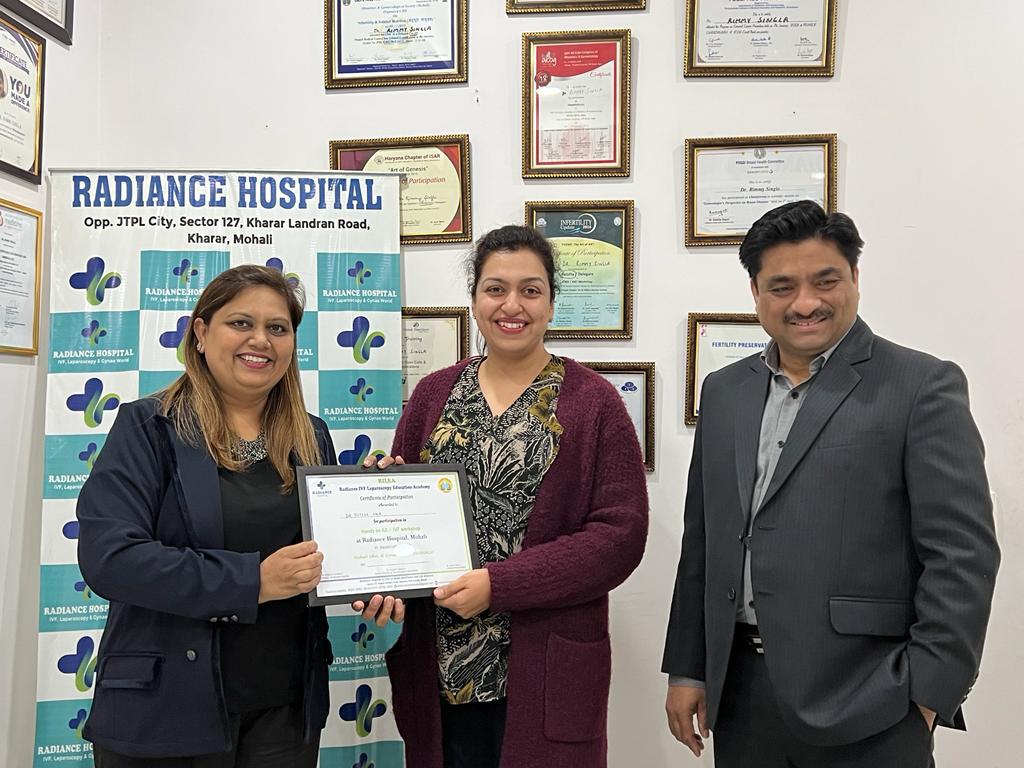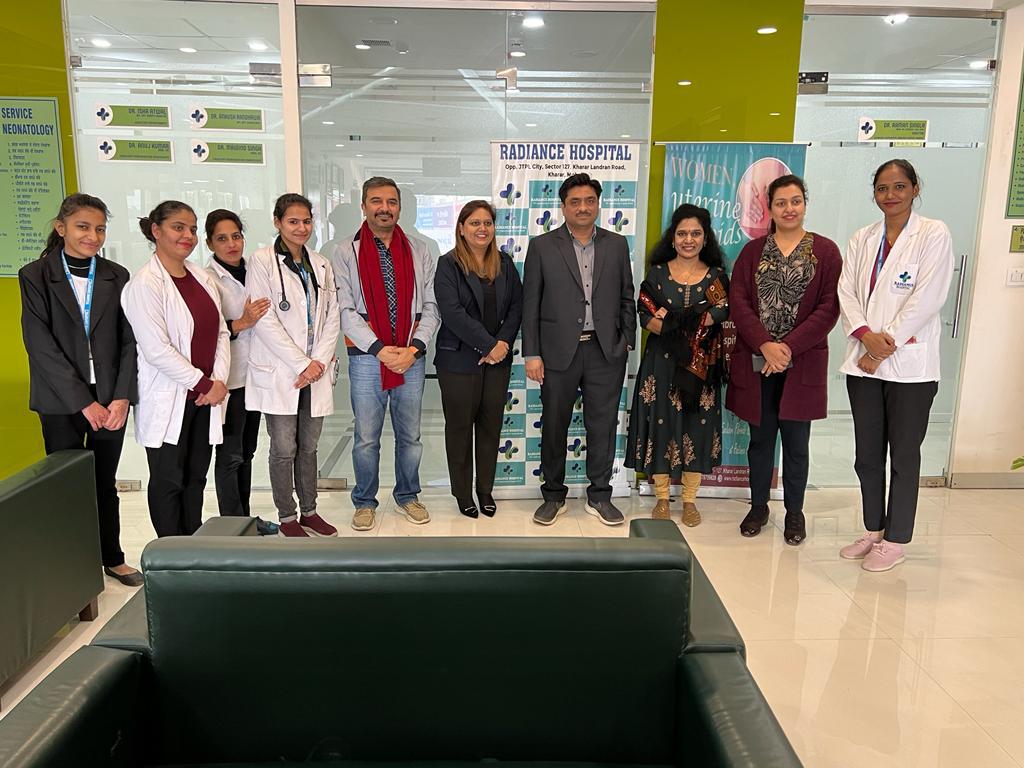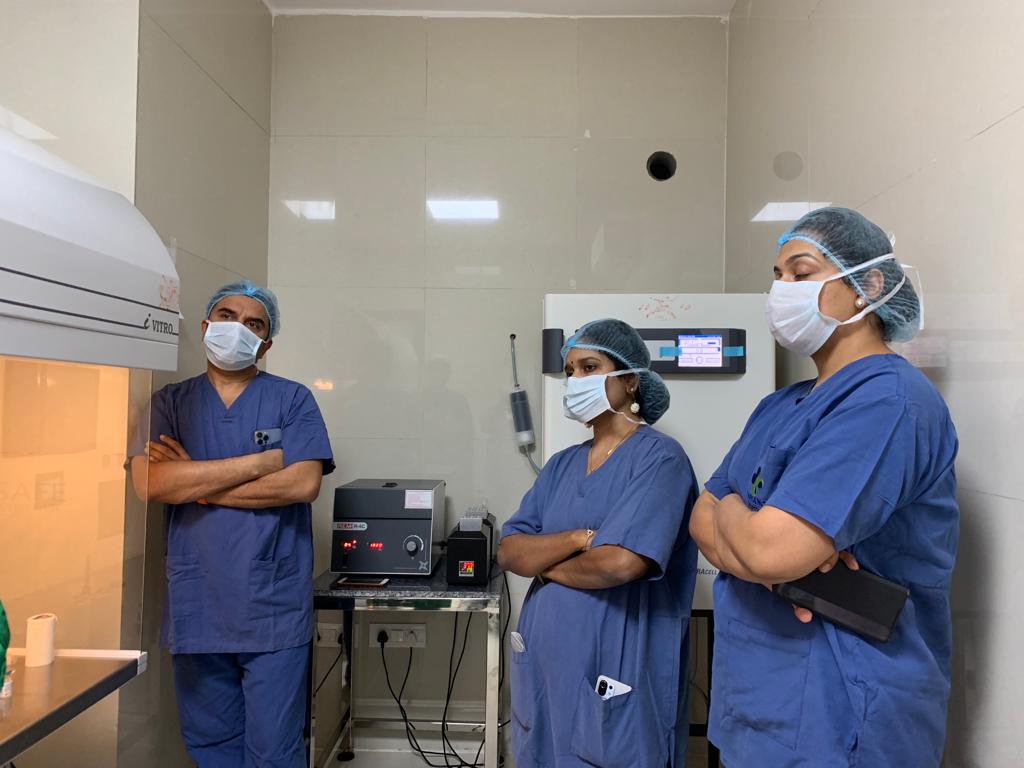 Dr. Raman Singla (Director, Radiance Hospital, Andrologist, Advanced Laparoscopic General & Bariatric Surgeon) and Dr. Rimmy Singla (Director, Radiance Hospital, Laparoscopic Gynecologist, IVF & Infertility Specialist) organized the advanced and intensive IUI and IVF Training Course. As the part of the course Trainees observed all the clinical procedures from induction of the patient, Ovum retrievals, embryo transfers, and luteal phase support in live clinical practice of Dr. Rimmy Singla and their IVF Team.

Candidates from Kanyakumari, Himachal Pradesh, Chandigarh had participated in this training course. They had a wonderful Experience with Dr. Rimmy Singla. Reviews from candidates were really good.
Radiance hospital, Mohali, Chandigarh is the best hospital in Mohali . They provides the best infertility treatment in Mohali and also the best hospital for any type of laparoscopic surgery.
Dr. Rimmy Singla is the best IVF doctor in Mohali . Radiance hospital (best IVF hospital in Mohali) is the ray of hope for infertile couples
#besthospitalinmohali #bestivfhospitalinmohali #bestivfdoctorinmohali #bestinfertilitytreatmentinmohali