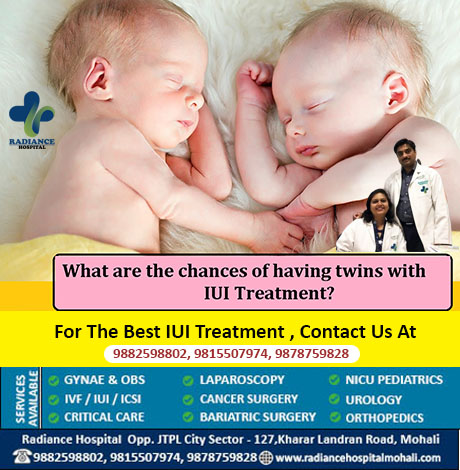 IUI is a fertility treatment option for couples facing low sperm counts. It is a relatively simple fertility treatment. It may be done with or without fertility drugs. This procedure involves transferring semen that has been washed and concentrated directly into the uterus via a thin catheter. IUI is done around the time of ovulation.
When It's Used
IUI is used to treat many types of infertility and is often done in multiple cycles until pregnancy is achieved or another treatment is tried. IUI is often the first procedure tried before moving on to more invasive options such as In-vitro-Fertilization (IVF)
Due to the complex process of different fertility treatments, the chances of twins are higher in IUI as compared to the natural method of conception. The use of multiple sperms that are obtained after washing and the use of fertility medication leads to the greater production of eggs, which also leads to higher chances of multiple pregnancies. Therefore, the chances of twins are greater in an IUI cycle when compared to natural conception.
Radiancehospital mohali (best hospital in mohali) provides the best infertility treatment in mohali. If you are facing the infertility issues consult our Infertility specialist Dr. Rimmy Singla (best IVF doctor in mohali) at Radiance Hospital (best IVF hospital in Mohali)
#besthospitalinmohali #bestinfertilitytreatmentinmohali #bestivfhospitalinmohali #bestivfdoctorinmohali