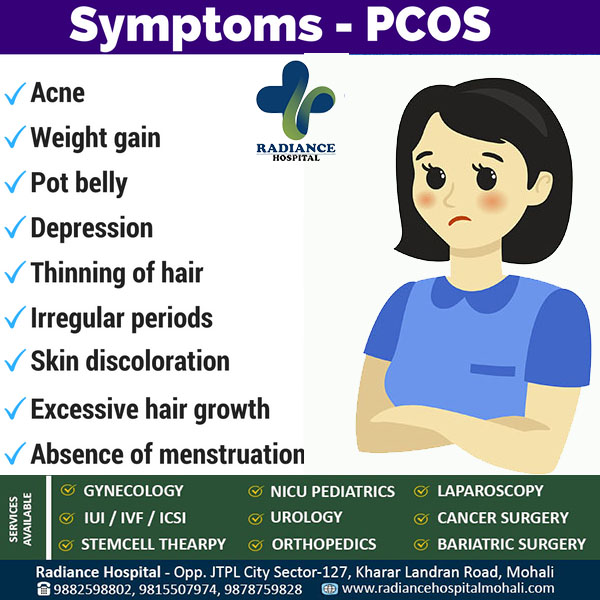 Irregular Periods – Infrequent, irregular or prolonged menstrual cycles are the most common sign of PCOS. 
Weight Gain – About half of people with PCOS will have weight gain and obesity that is difficult to manage.
Acne – Hormonal changes related to androgens can lead to acne problems.
Depression – Both hormonal changes and symptoms like unwanted hair growth can negatively affect your emotions. Many with PCOS end up experiencing depression and anxiety.
Pelvic pain – Pelvic pain may occur with periods, along with heavy bleeding. It may also occur when a woman isn't bleeding.