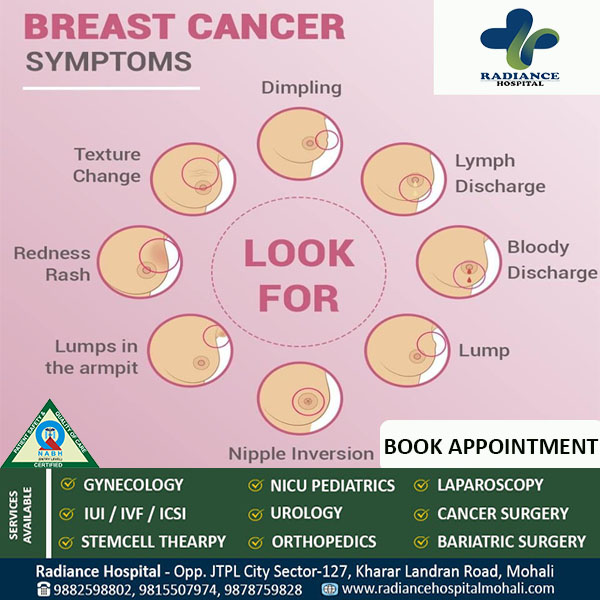 Breast Cancer is the most common cancer among women. Most women with breast cancer have some type of surgery as part of their treatment. There are different types of breast surgery, and they may be done for different reasons, depending on the situation.
There are two main types of surgery to remove breast cancer:
Breast-conserving surgery is surgery to remove the cancer as well as some surrounding normal tissue. Only the part of the breast containing the cancer is removed. How much breast is removed depends on where and how big the tumor is, as well as other factors. This surgery is also called a lumpectomy, quadrantectomy, partial mastectomy, or segmental mastectomy.
Mastectomy is a surgery in which the entire breast is removed, including all of the breast tissue and sometimes other nearby tissues. There are several different types of mastectomies. Some women may also have both breasts removed in a double mastectomy.
Radiance Hospital Mohali (best cancer surgery hospital mohali kharar) offers the breast cancer surgery by the Dr. Raman Singla ( Advanced Laparoscopic Surgeon) and Dr. Rimmy Singla ( Best Gynecologist and Obstetrician , IVF Specialist) .
There are some breast cancer preventions like maintain a healthy weight, eat a healthy diet include the fruits and vegetables in your diet, get regular physical activity, avoid alcohol, avoid exposure to radiation and environmental pollution, a limited dose of hormone therapy.
Contact Us at 9882598802, 9815507974, 9878759828