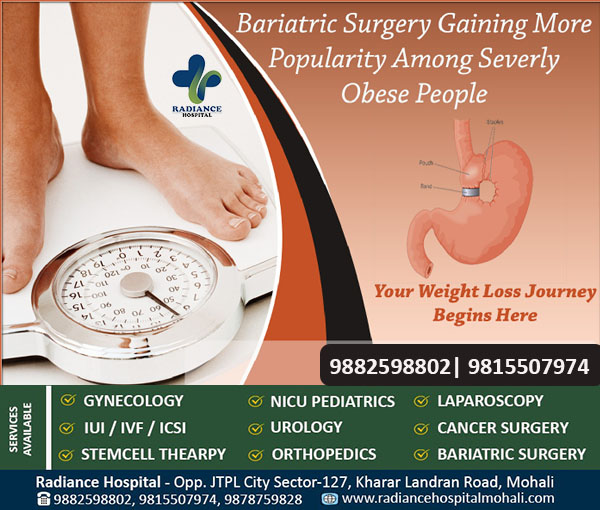 Nowadays many people are struggling with the problem of obesity. However, to reduce it, they adopt many measures like dieting, joining a gym, doing yoga, etc. In such a situation, his problem can be solved only by bariatric surgery. Best Bariatric surgeon in mohali is a surgery that is performed to reduce obesity. In this surgery, 80 percent of the stomach is removed, which seems to be full quickly. It is a weight loss bariatric surgery in which abdominal fat is surgically removed.
Types Of Bariatric Surgery:-
There are three main types of bariatric surgery, they are as follows.
Gastric Sleeve Surgery: Gastric sleeve surgery is a surgery performed on a person who is suffering from the problem of extreme obesity. In gastric sleeve surgery, laparoscopy equipment is used and with its help, the size of the stomach is reduced.
Gastric Bypass Surgery:- Gastric bypass surgery refers to weight loss surgery, in which the upper part of the stomach is tied up and the lower part is attached to the small intestine, so that food passes directly into the small intestine. Gastric bypass surgery makes a person hungry.
Dr. Raman Singla is one of the best bariatric surgeon in Mohali offers the best bariatric surgery in Mohali at Radiance Hospital (bestgeneralandlaparoscopichospitalmohali)
#bestbariatricsurgeoninmohali #bestbariatricsurgeryinmohali #bestlaparoscopicsurgeryinmohali #bestgeneralandlaparoscopichospitalmohalikharar