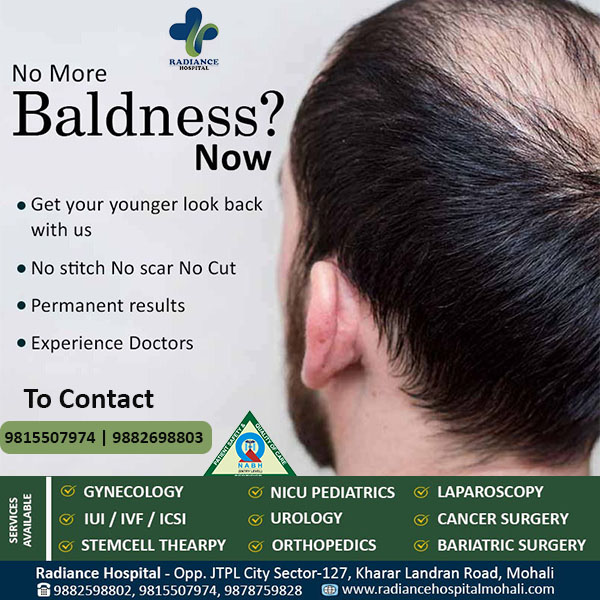 A hair transplant is a procedure where a hair transplant surgeon moves hair to a bald area of the head. The surgeon usually moves hair from the back or side of the head to the front or top of the head. Radiance hospital is the best hair transplant hospital in Mohali.
Diet, stress, illness, medications ,hormonal imbalance are the most common reasons for hair loss.
After thoroughly cleaning your scalp, a surgeon uses a small needle to numb an area of your head with local anesthesia.
There are two main techniques for harvesting hair follicles and each method has its own unique advantages and challenges. These are:
Follicular unit transplantation (FUT)
Your scalp may be sore, and you may need to take medications following hair transplant surgery, such as:
pain medication
antibiotics to reduce your risk of infection
anti-inflammatory medications to keep swelling down
Get your natural look back with our hair transplant surgery at just Rs 40,000. Contact us at 9882598802, 9815507974, 9878759828
#besthairtransplantsurgeryinmohali #besthairtransplanthospitalinmohali