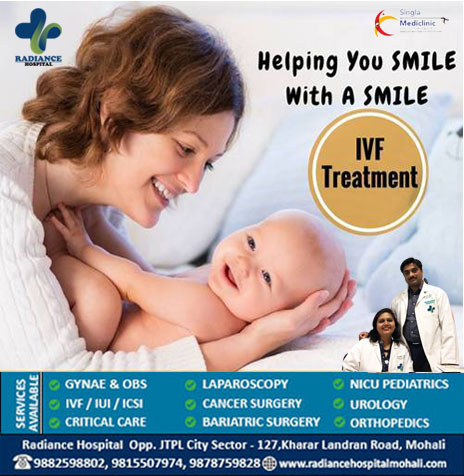 IVF treatment is the best option for the couple who are facing the infertility problems. Infertility issues are common in both men and women. IVF is the most successful treatment to deal with infertility issues. IVF procedure starts with women getting fertility medications. This helps the women to have an increased number of eggs. Once enough eggs are produced it will be retrieved with the simple egg retrieval procedure, make them mature in the lab and intercourse with the fertilized sperms making the embryo ready and then placed into the uterus. After that you have to wait for two weeks and then the doctor will perform a blood test in which HCG level is checked. It tells that the women are pregnant. IVF has the highest success rate as compared to other fertility treatments. IVF decreases the incidence of twins in younger women.
When you should consider IVF
When your fallopian tubes are blocked.
IUI (Intrauterine insemination of sperm) fails.
If you are facing the infertility issue then you should seek the help of fertility specialist at the right time so that they can start the treatment.
At Radiance Hospital (best IVF center in Mohali, Tricity) you will get the best fertility treatment. Dr. Rimmy Singla is the best Gynecologist and Obstetrcian at Radiance Hospital.
#bestivfcenterinmohalitricity #fertilityspecialist #besthospitalinmohali #bestinfertilitytreatmentinmohali #bestivfdoctorinmohali #bestivfhospitalinmohali