Hernia is not a #disease. #Tissue bulges out of their normal location due to this defect. Dr. Raman Singla said that 𝗜𝗳 𝘆𝗼𝘂 𝘀𝘂𝗳𝗳𝗲𝗿 𝗳𝗿𝗼𝗺 𝗰𝗵𝗿𝗼𝗻𝗶𝗰 𝗽𝗮𝗶𝗻, 𝐃𝐨𝐧'𝐭 𝐖𝐚𝐢𝐭! 𝐆𝐨 𝐅𝐨𝐫 𝐋𝐚𝐩𝐚𝐫𝐨𝐬𝐜𝐨𝐩𝐢𝐜 𝐭𝐫𝐞𝐚𝐭𝐦𝐞𝐧𝐭 𝐟𝐨𝐫 𝐡𝐞𝐫𝐧𝐢𝐚.Delaying the treatment of a hernia can lead to complications that can be more challenging!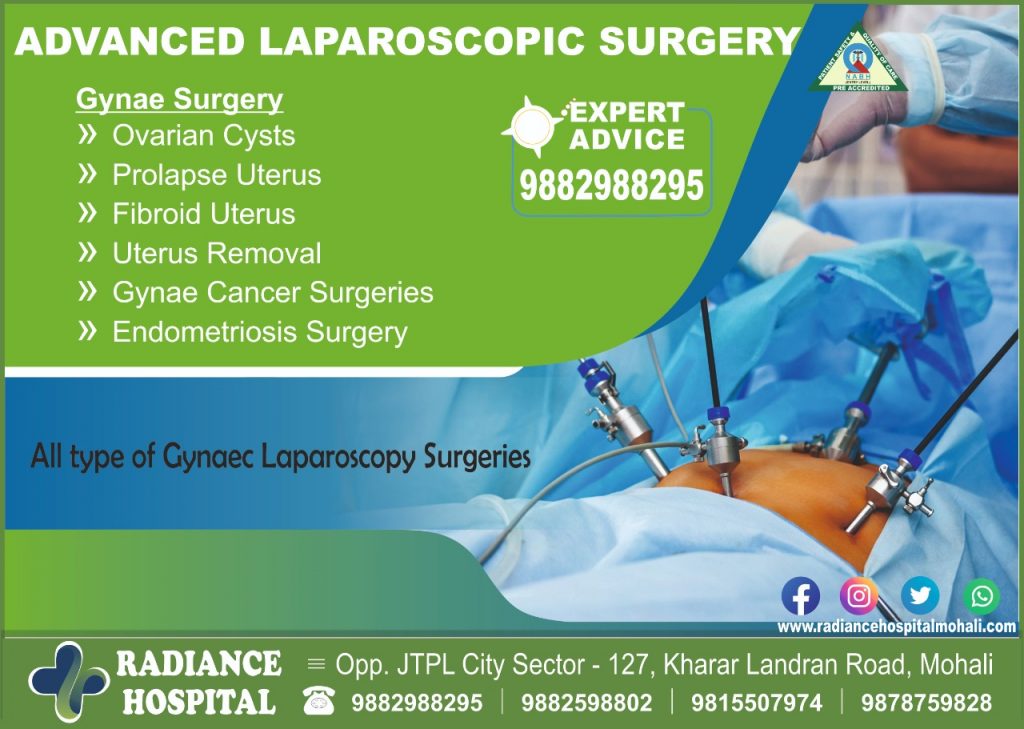 Dr. Raman Singla is the Best Laparoscopic Surgeon in Chandigarh, Mohali, and Panchkula and also the best surgeon for gall bladder stone and hernia surgery He is the Pioneer Of Laparoscopic & Laser Surgery With more than 20 yrs Of Experience & Excellent Results. Laser Treatment Hemorrhoids, Fistula, Fissure, Varicose Veins, pilonidal Sinus.
The Laparoscopic and General surgery department is among the distinguished departments at Radiance Hospital Mohali. It is the best laparoscopic centre in tricity with modern infrastructure.
Our doctors have received accolades for their achievements in bariatric and complex laparoscopic surgeries. Since Radiance Hospital is best laparoscopic surgery centre, we get complicated cases and complex cases from many hospitals nearby.